Agnese Aguzzoni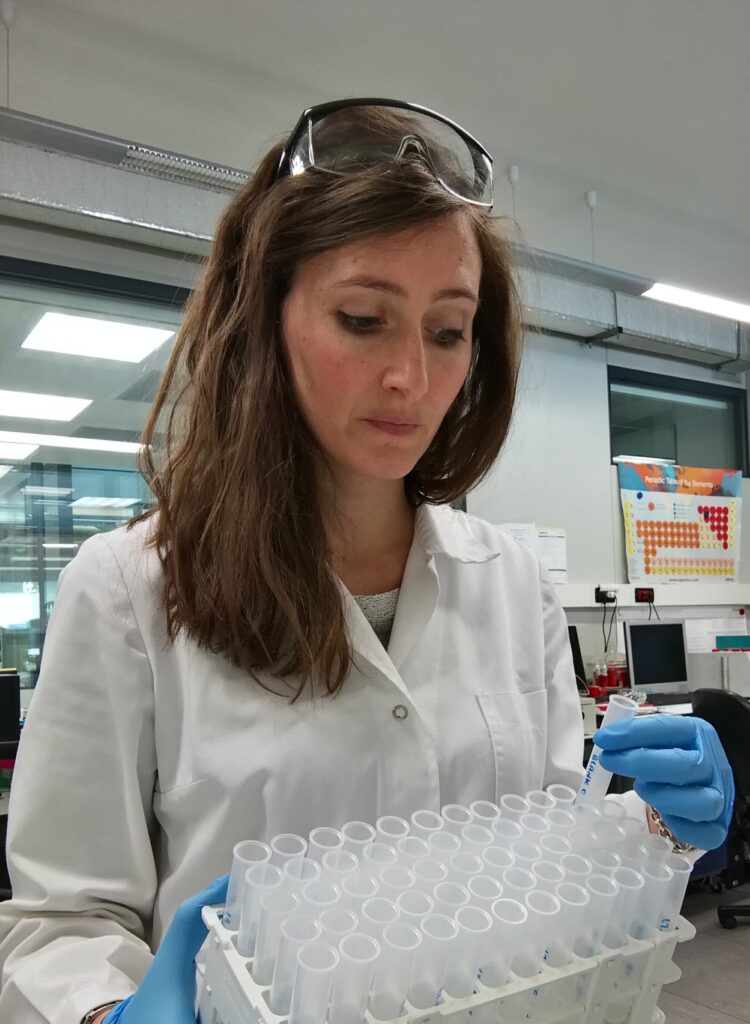 Bachelor's degree in Chemical Technologies for the Environment and Waste Management at the University of Bologna (2010).
Master's degree in Industrial Chemistry at the University of Parma (2012).
PhD in Mountain Environment and Agriculture at the Free University of Bozen-Bolzano with a thesis about "87Sr/86Sr ratio of apples and its use as geographical tracer" in collaboration with Eco-research srl and the Laimburg Research Centre (2019).
Research assistant at the Free University of Bozen-Bolzano (2019).
Main research topics:
multichemical fingerprint for the characterization of food (apples, cereals) and non-food (wood) products from South Tyrol;
water isotope ratio analysis to study the water cycle in apple orchards;
isotope ratio (87Sr/86Sr, δ18O, δ2H) and multielement analysis applying mass spectrometric techniques.